It's no secret that Microsoft Office is the world's most popular office suite consisting primarily of Word, Excel, Outlook and PowerPoint.
But it's also no secret that MS Office can be expensive to purchase, and now the latest version, Office 365, requires a yearly subscription as opposed to a one-time purchase cost.
Here you will find four great totally free alternatives to Microsoft Office. These alternatives may be downloaded and installed for free, and have no subscriptions of any kind.  If this sounds interesting, read on!
LibreOffice Office Suite
One of the top free alternatives to MS Office is LibreOffice Office Suite.  LibreOffice is an open-source software that touts itself as "the most powerful Free and Open Source office suite on the market." While this may seem like a big claim, LibreOffice has a lot to back it up!
LibreOffice includes the following applications:  Writer (word processing), Calc (spreadsheets), Impress (presentations), Draw (vector graphics and flowcharts), Base (databases), and Math (formula editing).
LibreOffice is compatible with a wide range of document formats such as Microsoft Word, Excel, PowerPoint and Publisher. But LibreOffice goes much further with its native support for a modern and open standard, the OpenDocument Format (ODF). With LibreOffice, you have maximum control over your data and content – and you can export your work in many different formats including PDF.  LibreOffice is also compatible with all versions of Windows back to XP, as well as macOS, and Linux.
LibreOffice may be downloaded for free in many languages here: Download LibreOffice
Apache OpenOffice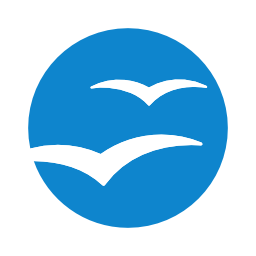 Another free alternative to Microsoft Office is Apache OpenOffice.
OpenOffice describes itself as "the leading open-source office software suite for word processing, spreadsheets, presentations, graphics, databases and more. It is available in many languages and works on all common computers. It stores all your data in an international open standard format and can also read and write files from other common office software packages."
The OpenOffice suite includes Writer word processor, Calc spreadsheet, Impress multimedia presentation creator, Draw illustrator, Base databases, and Math for formula editing.
Like LibreOffice, OpenOffice is an open-source software that works on Windows, macOS, and Linux. It is available in many languages and is totally free to download here: Download OpenOffice
SoftMaker FreeOffice
A third free alternative to Microsoft Windows is FreeOffice from Softmaker.
Unlike the first two options, FreeOffice is not available for macOS but only for Windows and Linux.  It comes with a word processor, spreadsheet application and a presentation program, which all claim to be compatible with the corresponding program in MS Office.
FreeOffice also offers FlexiPDF Basic, a free PDF Viewer that allows you to turn documents into a PDF file. 
Visit here to download FreeOffice.
WPS Office Free
The final free alternative to MS Office is WPS Office 2016 Free.  This free office suite includes Writer, Presentation, Spreadsheets, and PDF Tools.   
Save
What about Free Alternatives to Microsoft Outlook?
MS Outlook is one of the most popular personal information managers, primarily used as an email application.  It includes a calendar, task manager, contact manager, note taker, and journal.
While Outlook Mail is free for online email, the offline version of Outlook must be purchased as part of Office.
For those looking to a free alternative to Microsoft Outlook, here are several good options.
Thunderbird from Mozilla.
This full-featured free email application is easy to set up with the Set Up Wizard. Thunderbird offers many useful features that rival Outlook.  It is available for Windows, Mac and Linux, and includes useful tools including personalized email addresses, tabbed email, search tools, security features, and more.  Click here to download Thunderbird.

eM Client is a full featured e-mail client with a modern and easy to use interface. eM Client also offers calendar, tasks, contacts and chat.
Unlike Thunderbird, eM Client comes in both a free and paid version.  Unless you need an e-mail client for commercial use, the free version (available here) should meet your needs.
Mailbird (not to be confused with Thunderbird) is another free e-mail client with many useful features. 
Mailbird is described as visually appealing (including free color themes) with personalized options such as the ability to integrate various apps such as Google calendar and Facebook.
Like eM Client, Mailbird offers a free (Lite) and paid (Pro) versions. Download Mailbird here.
So now you know about the best free alternatives to Microsoft Office and Microsoft Outlook!