Keeping your computer and your computer data safe is important. One report stated that approximately 32% of computers around the world were infected with viruses in one year!
Did you know there are over 20 different types of computer viruses?  Virus makers have become more crafty in recent years, making a reliable anti-virus program a must-have for any computer device.
A virus can damage any part of your computer, sometimes completely disabling it and even making it unable to turn on. For this reason, you need protection against malicious computer invaders.
One free antivirus software option is Microsoft Windows Defender, which comes with recent versions of Windows. However, Defender has been reported to not be as efficient at finding malware as other antivirus programs.
Read on for help in finding the best FREE antivirus software options.
Another free antivirus program is Avast Antivirus. Avast is very good at not using all of your memory just to scan for viruses but has the disadvantage that it pops up annoying things like software updates and offers to upgrade to paid features. Avast's overall Internet security is very good, including features like putting a red dot next to websites that are dangerous, and green dots next to the ones that should be safe.  Download the free version here.

A third free antivirus program on the list is Avira, which is often a top-rated choice on rankings lists for  antivirus software. Avira offers some additional free security features beyond Avast, but like Avast has pop-ups urging the user to upgrade to a paid version. Click here for the free version.
One free antivirus program to consider is  Panda Antivirus. Panda touts itself as "the lightest free antivirus." It protects your web browser and also detects malware, spyware, and viruses. Panda has a simple user interface, making it a good choice who want virus protection without a lot of extra options.  For the free version of Panda, click here.  For Panda Mobile Security, click here. 
Another excellent mention goes to Malwarebytes. Although the free version of Malwarebytes does not provide important real-time protection like the other anti-virus programs above, it is a great backup option to use for periodic scanning to make sure your primary antivirus program has detected all threats.  Malwarebytes is very good at detecting and removing advanced threats that basic antivirus programs may miss.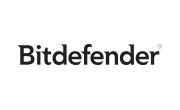 One well-known free antivirus program is Bitdefender.  Bitdefender often ranks at the top of independent assessments of virus protection ability.  It is available for Windows, Mac OS, Android Phone and Android Tablet. It uses machine learning technology to help protect your device from malicious attacks.
So now you have seen some of the best Free Antivirus software we can find. Feel free to comment below about your favorite anti-virus program!
Save
Save